Back Iceland takes over the chairmanship of the Committee of Ministers of the Council of Europe
Iceland takes over the chairmanship of the Committee of Ministers of the Council of Europe
Culture , Europe, international
From November 2022 to May 2023, discover Iceland through a nice program of events in Strasbourg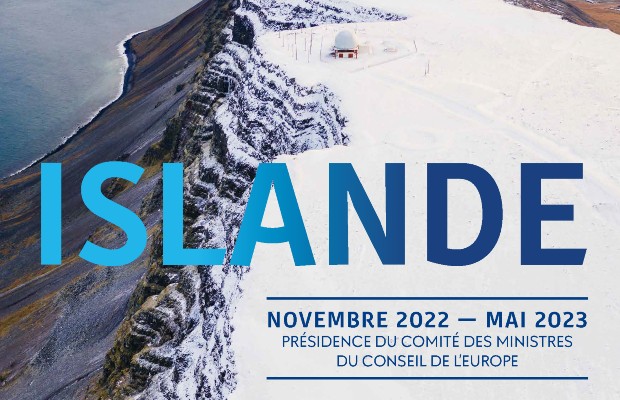 From November 9, 2022 to May 17, 2023, after Ireland, Iceland takes the presidency of the Committee of Ministers of the Council of Europe.
This presidency is an opportunity to make people from Strasbourg and visitors better aware of Icelandic culture through events for all audiences : concerts, literature, theatre, gastronomy, cinema...
As part of the partnership agreement with the Council of Europe, the City of Strasbourg, seat of the Council of Europe since 1949, is happy to support and promote this rich and diversified cultural program.
Even as Europe is faced with the return of war and is going through multiple crises, energy and climate, Strasbourg reaffirms its attachment to the fundamental values of the Council of Europe : democracy, the rule of law and human rights.